Central Nervous System Effects Following Infusion of Diphenhydramine Using Pharmacokinetic and Pharmacodynamic Modeling
Are you interested in being compensated up to $200 for your participation in a research study for healthy volunteers?
This study looks at response to diphenhydramine infusion and will involve blood draws, urine toxicology tests, alcohol breath tests, and a physical exam. A total of three on-site visits at Dent Neurologic Institute (3980 Sheridan Drive, Amherst, NY 14226) over the course of two to three weeks are required for this study. 
Between the ages of 35-50 or 65+
Free from insulin-dependent diabetes
Free from unstable coronary artery disease
**other criteria will apply
If you are interested, please email or call Dr. Anna Mattle to find out more:
amattle@dentinstitute.com
716-961-9217 
Learn more by clicking here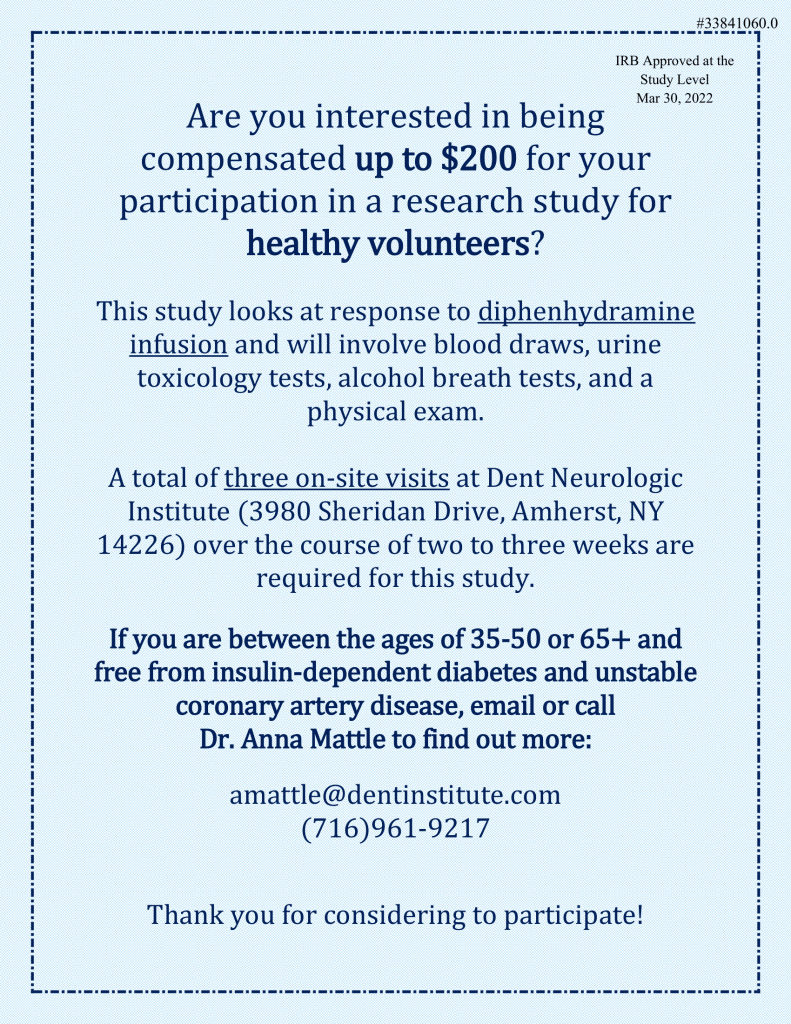 Want to participate in a study?
Fill out the form below and one of our Research Coordinators will be in contact with you as soon as possible. If we currently do not have a study that is currently available for you, we will add you to our database for future studies.