Dr. Rainka is a Clinical Pharmacist with DENT's Division of Neuropharmacology. She currently is an Adjunct Instructor in the School of Pharmacy at SUNY Buffalo. She has previously taught in the D'Youville Physician Assistant Pharmacology Class and St John Fisher School of Pharmacy classes. 
Dr. Rainka is located at DENT Tower in Amherst.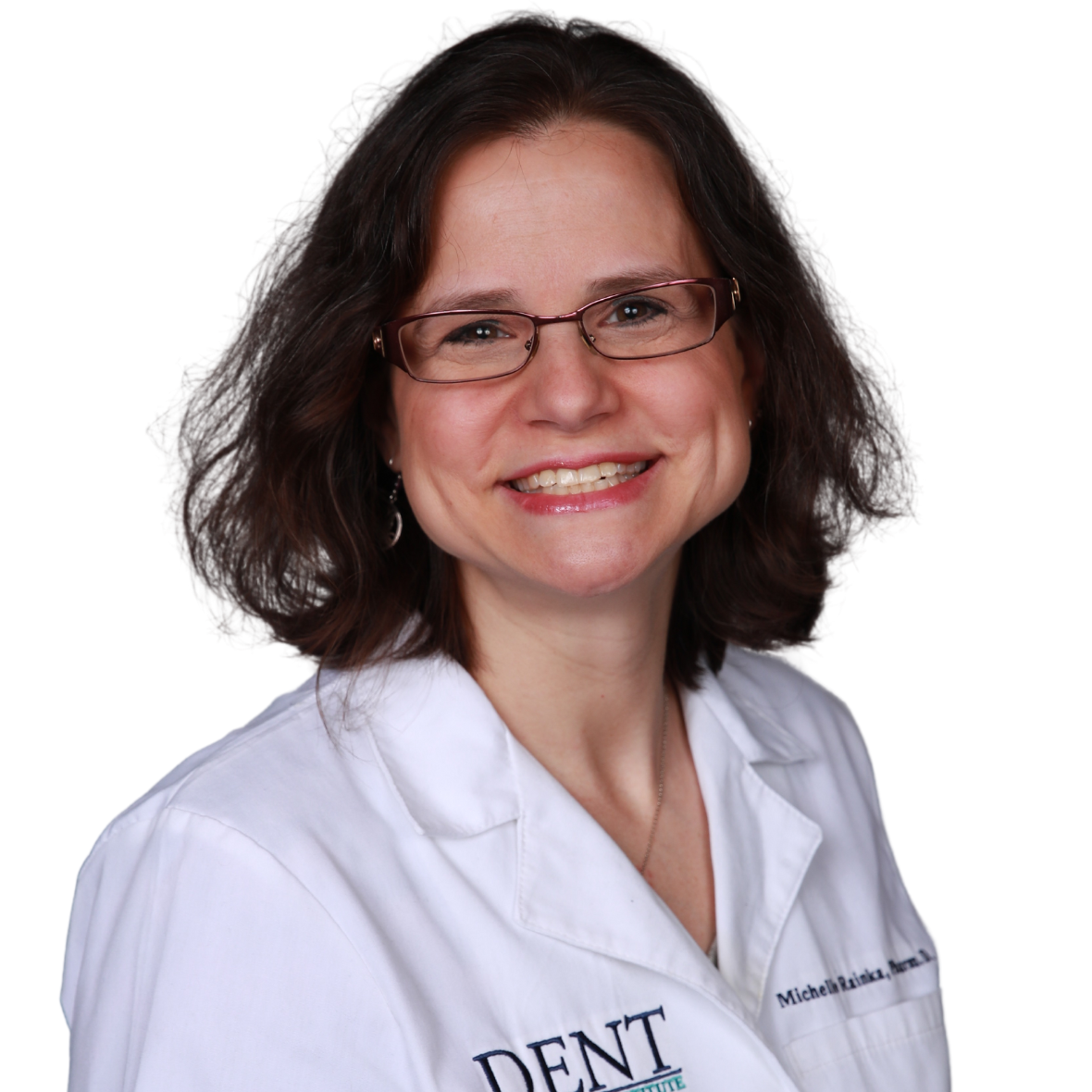 In 2015, she was invited to teach at ChongQing Medical University School of Pharmacy in ChongQing, China as a visiting scholar. She serves as a clinical preceptor for Doctor of Pharmacy candidates and Residents. In 2011, she was named Outpatient Care Preceptor of the Year by the University at Buffalo School of Pharmacy. In 2015, She received the Stephen H Kelly Award from the National Multiple Sclerosis Society Upstate NY Chapter.
Dr. Rainka sees patients with both psychiatric and neurological conditions at DENT for Medication Therapy Management and for clinical research. She is an investigator on numerous phase I-IV clinical trials, including three NIH dementia trials, and has co-authored several papers and abstracts in peer-reviewed journals. She has given numerous presentations and has been interviewed locally on radio and television.
Dr. Rainka facilitates patient support groups at DENT, including the Multiple Sclerosis Support Group. Dr. Rainka serves on the Board of DENT's research affiliate, DNRC. Previously, she has served on the Board of Directors for the Western NY Alzheimer's Association and as Board Secretary. She also volunteers on event planning committees for third party fundraisers benefitting the WNY Alzheimer's Association. She has been a member of PAWNY (The Pharmacists Association of Western NY), ACRP and SOCRA. She is a Fraternity Advisor for the professional pharmacy fraternity, Lambda Kappa Sigma. She was named Outstanding Female Pharmacist of the Year by Lambda Kappa Sigma, Alpha Theta Chapter in 2013 and Alumni of the year Lambda Kappa Sigma, Alpha Theta Chapter in 2010.
Want to participate in a study?
Fill out the form below and one of our Research Coordinators will be in contact with you as soon as possible. If we currently do not have a study that is currently available for you, we will add you to our database for future studies.
Call us to schedule an appointment
Our entire team, from customer service to patient providers, is focused on the central mission to deliver superior clinical care, advanced neurodiagnostics, clinical research and education that will assist our patients in maximizing their quality of life. We strive to exceed the expectations of our patients, clinical partnerships and community partners.